i think there are many things to do…
but today i´d like to say thank you for the work.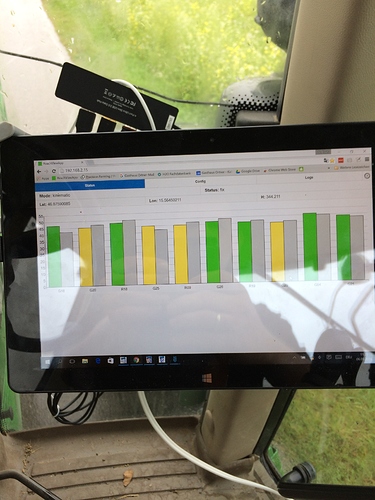 on a cloudy day with rain - i got fix solutions for a long time - i was driving with my trekker using autosteer software from cerea. everything worked fine…
i was able to drive ± 2 cm on the road with 10 km/h with gps&glo , 5 hz, dynamics on, gps fix and hold, glo mode off.
yesterday i was testing latest beta of rtklib - and i am very happy to look forward to it!!!
fix is getting faster - and the float solution ist holding better and very stable at one point.
i compared latest beta with 2.4.2.
at 2.4.2 during a stop the solution was always drifting away for ~1m- at newest is stable in ± 5 cm.