Hello,
Here is the state of my OctaQuadX.
Navio2 with 2nd M8N GPS+Compass
FoxTech Landing Gear
15x5.5 RcTimer props
T-Motor 4008-18 KV380
6S-8Amp Battery
Sony QX1-20mm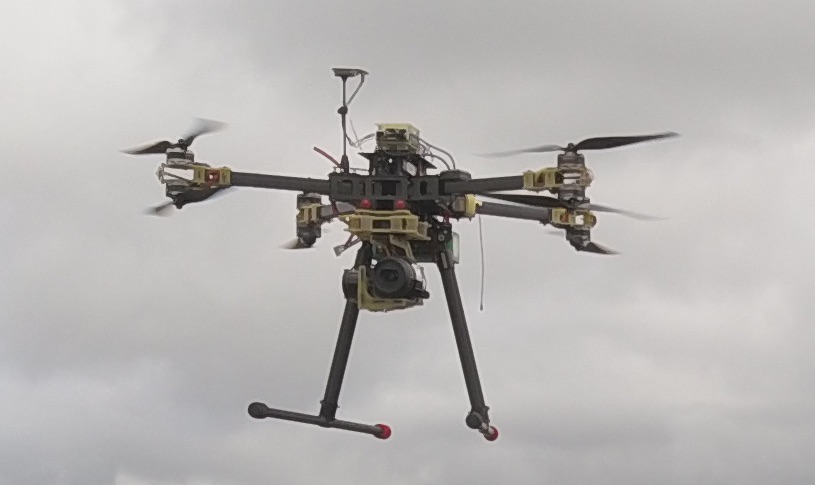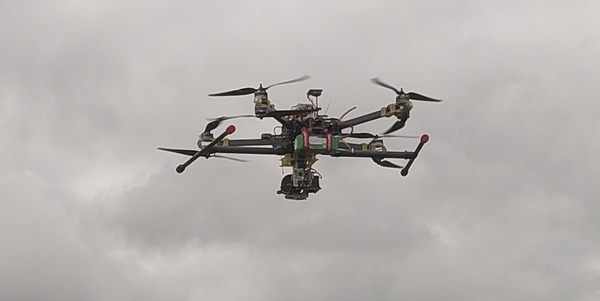 Home made frame and gimbal.
ESC are on the top part of the frame below Rpi. I'm working on larger frame spacers (going from 35 to 55mm) in order to have all electrical wiring and ESC inside the frame.
Marc