Hi there,
I need some help here with processing of my data with the PPK workflow. Today and last week I`ve tested our new equipment that we bought from Emlid. Its the new Reach M2 (rover) and the Reach RS2.
Ive made two setups which can both be used with our PhaseOne IXM 100mp camera for use on our UAV and for terrestrial use. However Ive cant really get good results from the setup despite the fact that all is working well in the field. Once I get back from the field, I get disappointed very quickly due to bad results but hopefully its just because Im still a newbie at this and the more experienced users here can help me.
As mentioned before I tested the setup on our UAV and for terrestrial use. But when I compare the .pos file with the events.pos file I can see that my photo positions are all over the place (see attachement)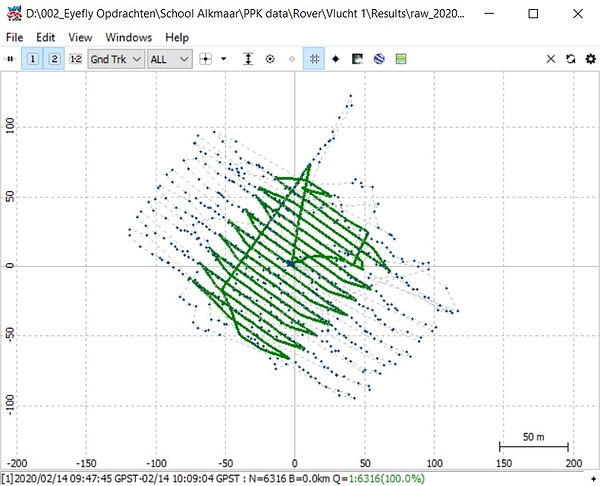 Could someone take a look at these files and see if you can get better results? I`ve added all the files to a wetransfer download link: https://we.tl/t-LyxzTL6u7a
Not to forget, I updated both the rover and the base to the latest stable firmware. If a system report is needed then let me know.
Kind regards,
Lammert de Graaf