There are 2 reasons why Wi-Fi module connection might provoke such an issue:
Power supply. This module might consume too much power, for example, while increasing the radio signal power. In this case, you should use a USB hub with an external power supply to resolve it. Something like this one: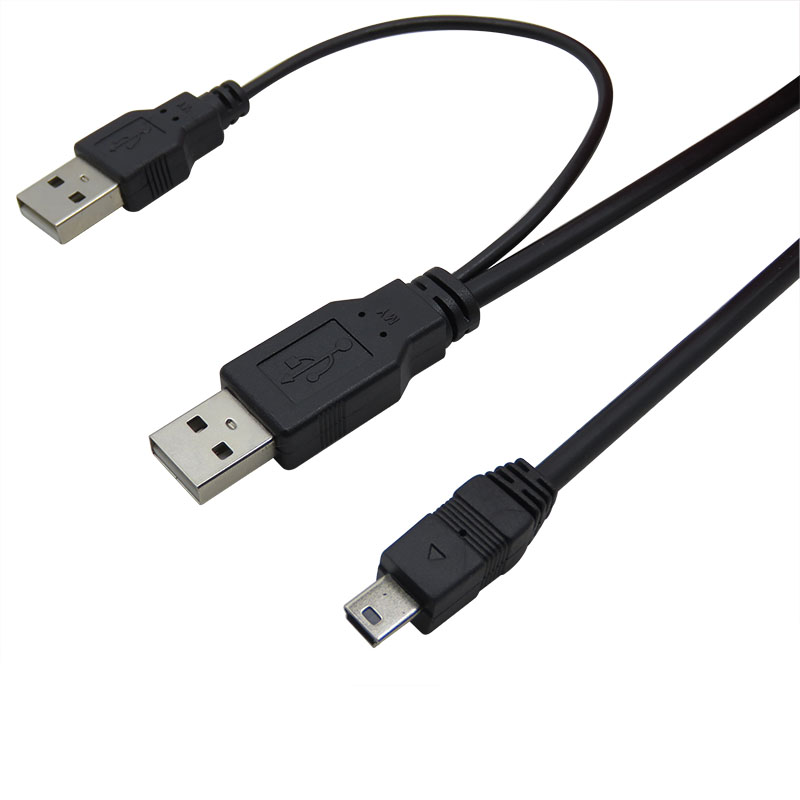 You should connect:
Micro-USB to Wi-Fi module
Middle USB plug to RPi
Upper USB plug to power
Wi-Fi module and RPi incompatibility. It's possible that RPi might conflict with this module. Could you please specify what the RPi model do you use?
I'd recommend checking the power supply option first.
OK so now I have installed this powered USB board to the system. So the USB wifi adapted plugs in to the powered USB adapter and then the USB adapted obviously connects to the Pi. Will test flight in a little while. The USB board has been modified so that it does not provide backpower to the Pi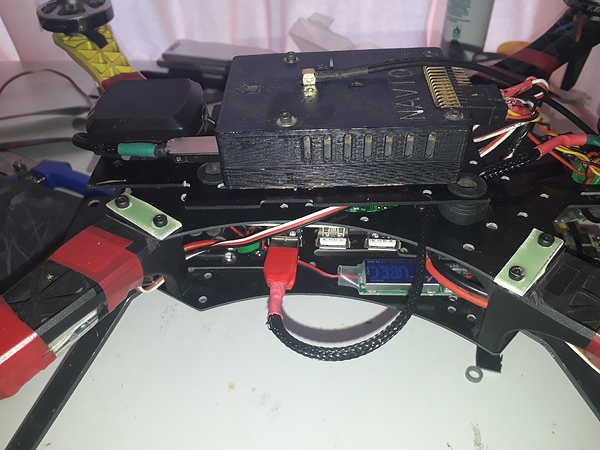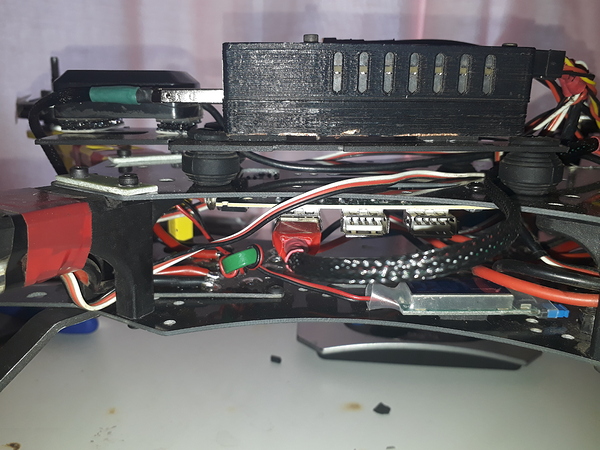 Hi Barry,
Could you please share a little more photos of RPi and Wi-Fi module to this board connection so we can check that it's correct?
I'd also highly recommend raising an antenna and placing it on a ground plane as I suggested above:
OK will add some photos.
I just returned from 4 flights and it flew really well and now anomalies with the current setup.
Please share logs from these flights as well.
Hi Barry,
We looked into your logs and connection photos, and they seems to be fine.
Please keep us posted.
Hello Tatiana.
Yes they seem fine. But you know. I have actually decided not to attach anything to the USB ports any more. My drone flies no more than 100 meters from me and with my ground station I can easily still have connection so I think I am going to fly like that for a while.
Hello Tatiana.
Please have a look at this video. navio flies really well, however, I noticed that there is a bit of a shudder that is ever so slightly audible in the first couple of seconds when taking off and sometimes in forward flight.
I did autotune yesterday. Here is the log
log_12_2019-8-21-11-15-04.bin (4.5 MB)
Hello Tatiana.
Any progress on the Batt 2 voltage reading issue?
Hi Barry,
We're in process of getting Ubec now.
Hi Barry,
I've just answered to your in this thread regarding the battery voltage reading issue.
Just a question.
If the Wifi adapter causes power glitches when connected directly to the USB ports, will a telemetry radio do the same?
No problem with telemetry radio on my installation (USB and 100mW).
I use a 10" Usb cable between Pi and Telemetry unit.
Tatiana here is a crash log for you to have a look at.
Look at the mechanical failure and the roll vs desired roll graphs and give me your best estimate as to what could be the cause. Basically the drone was hovering about a meter above the ground. I wanted to do a fast climb and pushed the forward stick forward very quickly, drone almost did not move and the back end flipped over and the drone crashed. I was using my 630 kv motors with 11x4,5 props and 4 cell batterylog_6_2019-9-21-14-15-28.bin (1.5 MB)
Hi Barry,
I'll check the log and write back.