Hi, I begun my tests with the Reach modules today and I'm having some problems regarding the absolute position.
My test consisted on waiting for a Fix on the Rover and them walking with it around an area with a Survey Marker (Geodetic Mark) and going to this mark two times, to test:
If they are on the right absolute position
If they get on the same spot on my measurements (relative position)
My test consist of a Reach module positioned as a Base on a tripod powered by an power bank and another as a Rover, powered by pixhawk (which for the moment is just powering it). Both have a ground plane under the antenna. Its a square with 70mm sides cut on a 2mm aluminium sheet. Both the antennas are at least 10cm from eletronics (Reach module, power bank, pixhawk, etc).
Both Reach modules are with ReachView 2.2.6. Below are some pictures of the ReachView setup (the first two are from Base and the third is Rover):
Base:

Rover:

Below are some photos of the scheme and the place where we surveid:
Base:

Rover:

Survey Mark:

Place:

Below are some pictures of RTKplot with the solution:
The spot marked on the RTKplot is the place where the Survey Marker should be. The position is:
Latitude 27 ° 35 ' 57,7963 " S
Longitude 48 ° 31 ' 08,5743 "W
Geometric Altitude (m) 7,943
The sigma (error) for this Survey Mark is 1cm for XY and 4cm for Z.
As you can see by the coordinates, I have an error of about 10m.
Here are the configs I used on RTKpost: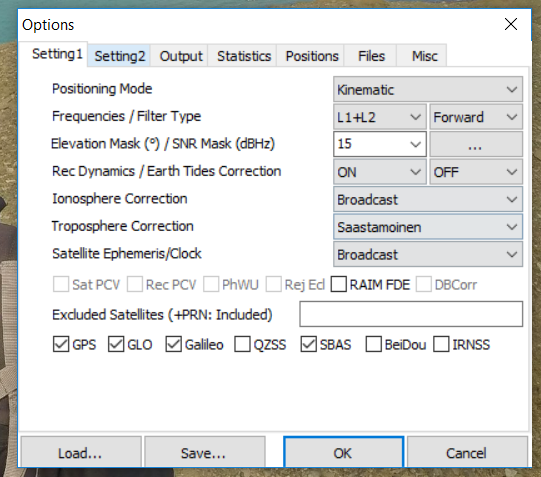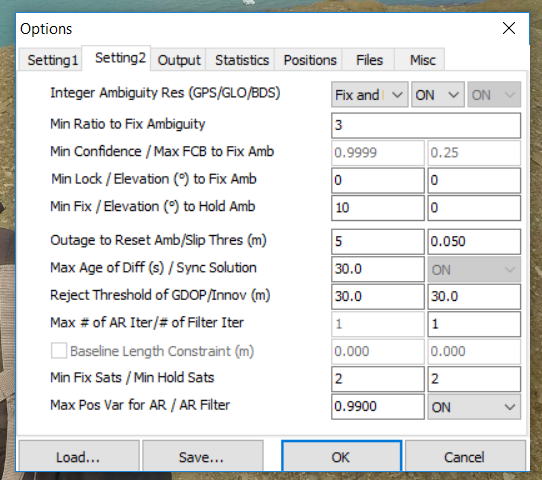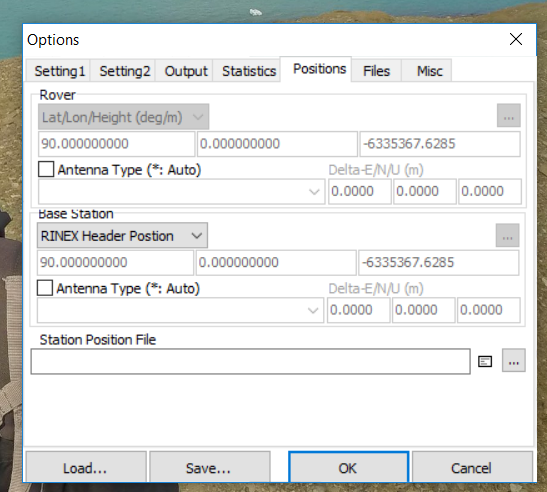 What can I do to get a better absolute position?
How can I attach the Raw Data here?