Hi,
I'm seeing an odd problem where the GPS ground speed is being reported as zero when the platform is moving.
I am currently in the middle of tuning my rover and noticed some problems.
I've posted my issue on the ardurover thread and Randy (from the ardurover team) noted that the ground speed reported by the GPS (on the mission planner logs) was zero most of the time.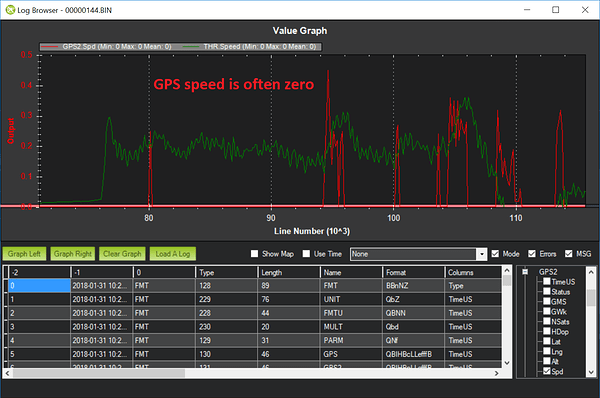 Can someone please explain what parameters I can look into to fix this?
I currently have a Reach RS GPS unit with the latest stable release firmware connected to my RPI3 (navio2) board via USB.
Esa