Hi all,
I planned investigating some occasional loss of fix (purpose was to compare 'in field performance' between multiple ntrip providers). But after downloading/analyzing some logs of the RS2, I see lot's of cycle slips. I've no idea if I did something wrong during conversion/display, or if these are real slips.
Anyway here is the ground track: 92% Fix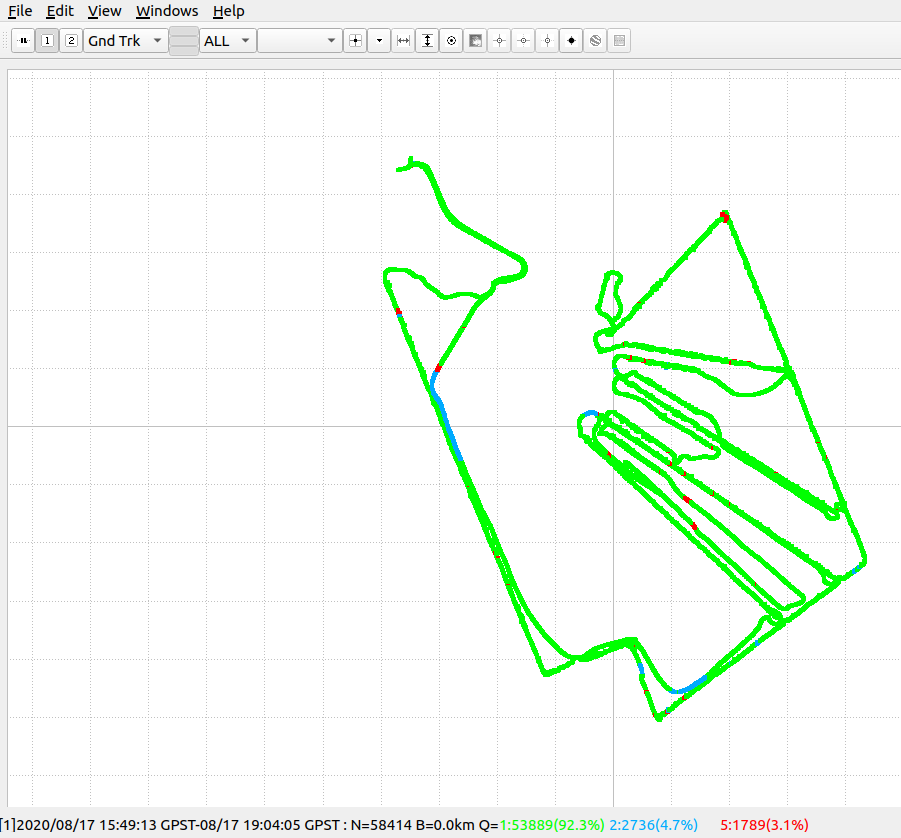 ObsData of reachRS2: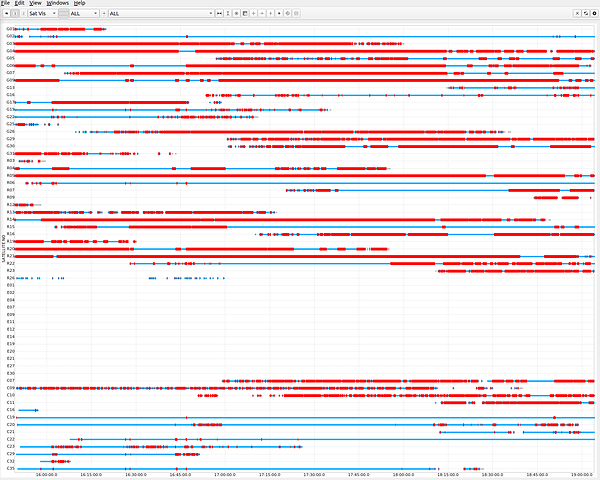 G04 had SNR of 45 and elevation of 80° seems perfect to me…
Also I only find data of the base for GPS, I guess it should also send glonass data… could it be lost in the RTCM to obs-conversion?


And here are the logs of rover/base/solution of RS2
RS2 was mounted on hedge-trimming equipment, ca 5m above ground level, with a couple of trees around (but definitely not covered)
Edit:
Also, I cannot get any solution with RTKPost

( I must be doing something wrong)