Hi everyone!
We are excited to announce the latest update to Emlid Flow, which now supports Web Map Services (WMS) layers. This means you can easily add different map backgrounds to your projects, giving you more visual control and context of your survey area.
Manage layers with Emlid Flow 360
To manage layers, simply open My map layers, add the WMS server address, and choose the required layers. Once that's done, open your project, click Map layers, and add your layers. Once you've added your layers, you can change the visibility and opacity of each map layer to suit your needs.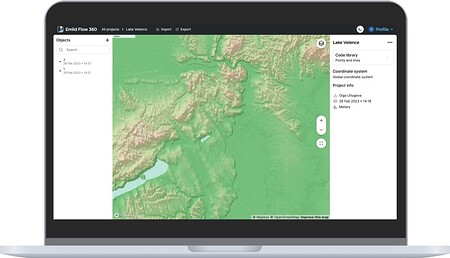 Adjust layers with Emlid Flow
If you're out in the field, you can also change the visibility and opacity of the layers directly in the Emlid Flow app. This won't affect the cloud settings.
If you want to get more information about working with layers, check out our guide.
To access WMS layers and other professional survey tools, upgrade to the Survey plan. Get a free 30-day trial at flow360.emlid.com.