Hello,
Having problems with Windows 10 connection to RS+ rover. Running Reach firmware version: 29.2.
It appears to bring in two connections in Windows (however only one option to select in the bluetooth setup screen)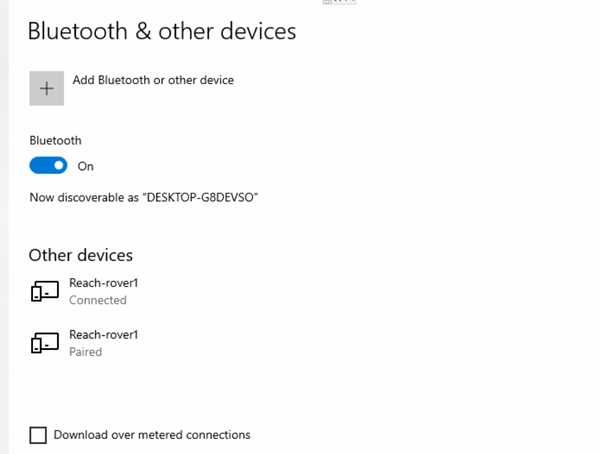 And it consistently changes from "Connected" to "Paired"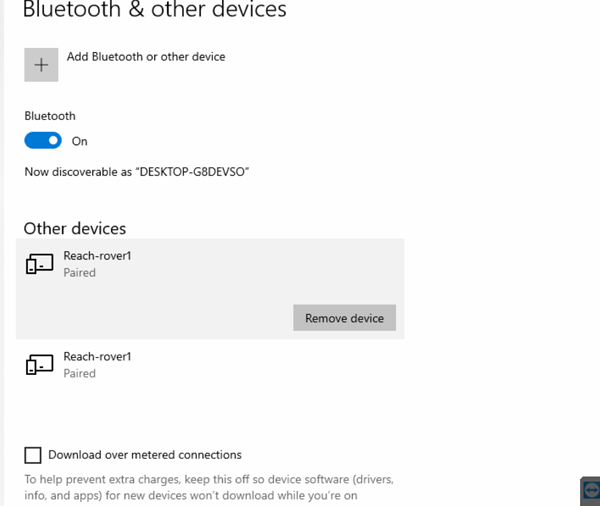 It creates my Incoming and Outgoing COMS, however in my software there is no communication coming in.
My suspicion is my issue being caused by the two "Reach-Rover1"'s and the dropping from Connected to Paired and looping between that connection.
Any suggestions? Is this Windows or part of a recent emlid firmware update? I have other units with older firmwares that do not have this behaviour.
Thanks