This is indeed one of the most frequently asked questions. And when it comes to choosing, you should know that it's all about how you get corrections—from your own base or NTRIP service. If so, is there a big difference?
Let's begin with an NTRIP service. By the way, if you forgot what's the difference between an NTRIP service and an NTRIP caster, check our blog post. First of all, it's just an alternative setup that doesn't add any additional accuracy. Below are the pros and cons: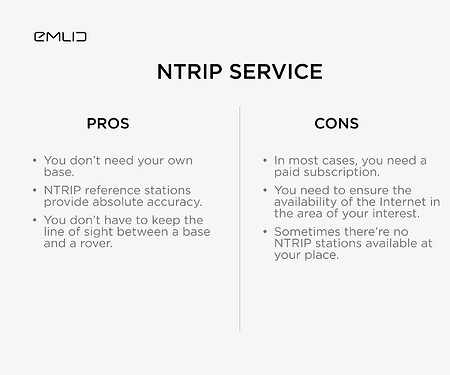 What's about having your own base? Let's figure it out: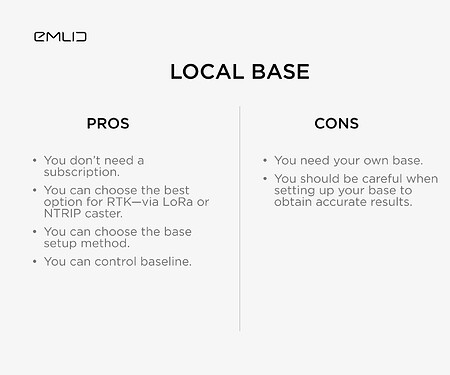 So, now it's your turn to weigh up all the pros and cons and make your choice. Check the guides that can be of help when setting up RTK—
Working with NTRIP service
and
Base and rover setup
. Don't forget to share with us your findings and best practices!
P.S. If you missed it, here is the previous post that explains how to obtain projected coordinates using the corrected CSV from Emlid Studio.