I installed the power module that came with the Emlid Navio2. Using the latest image from the Emlid website, and ArduCopter 3.4, I configured the settings per the documentation: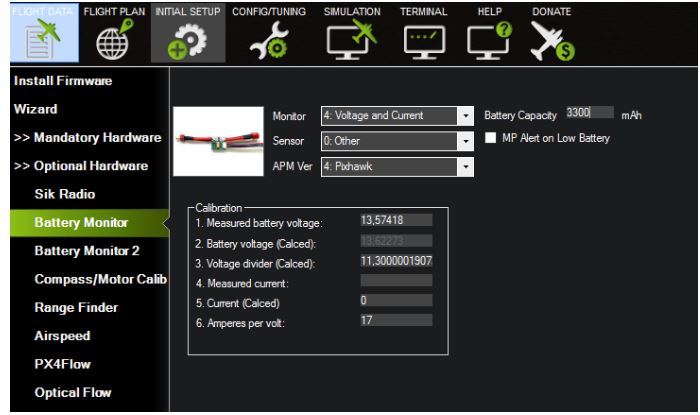 I also verified that the LIST of parameters showed:
BATT_CURR_PIN 3
BATT_VOLT_PIN 2
I get a good voltage reading on the Mission Planner HUD, but the current reading remains at 0.0A even with the motors throttled up.
I must have missed something - what else should I configure?
Thanks,
Paul