My name is Bruce, I am a regenerative landscape designer ( Green Curves design ) I am currently experimenting with ways to gather survey points over large areas without walking. Our latest experiment was using a vehicle. We set up the base and the rover was mobile at the rear of the vehicle with someone supporting it and we used the timing facility to take points ( one every 3 seconds ). As it was an experiment we did not stick to any specific pattern as we manoeuvred around the land but we did take more points where the terrain was more complex.
The conclusion was that it worked very well and the results were good ( please see images ) To improve this process we need to eliminate the person sat at the back, which in this case was me! I was thinking of some sort of gymbal that could support the device while maintaining a horizontal plane, has anyone had experience of this? I would welcome any comments or remarks or advice on how to improve this process.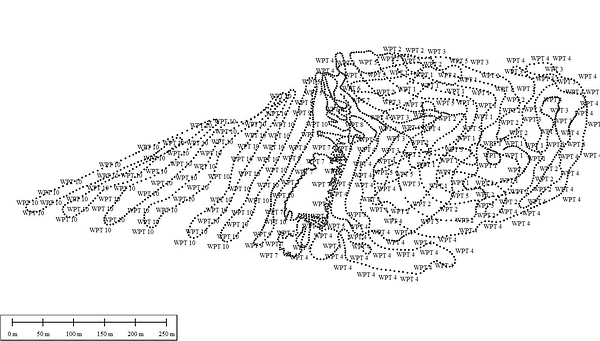 Sharing your project, please try to follow the plan:
Name of your project or research should be reflected in the topic title.
Background and motivation, where are you from.
Project steps.
Main components.
Photos and Videos.