I recently acquired an Emlid Reach UAV Mapping kit, including RS+ and M+ units, as well as an Emlid LoRa radio. I have set up the M+ unit on a DJI S900 hexacopter (as shown below) and am using it to log points that I mark via another means as I take pictures with a Canon S100 camera.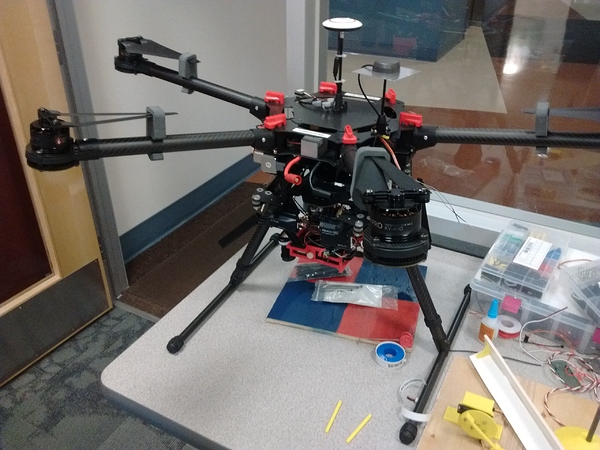 However, while I know that the time marks are being recognized by the M+ and pictures are being taken (using a wifi connection to the unit), none of the time marks are coming out of the post-processing procedure for RTKLIB published in your documentation.
I have tested that the M+ does recognize the time marks and is logging GPS data using RTK updates. My RTK settings are as follows:
– Positioning mode: Kinematic
– GPS AR mode: Fix-and-hold
– Elevation mask angle: 15 degrees
– SNR mask: 35
– GNSS selection: GPS, 10 Hz updates
– Firmware version: 2.16.2
I am using the copy of RTKLIB available from the Reach documentation (https://docs.emlid.com/reach/common/tutorials/gps-post-processing/). I should have at least 100 time marks, but I only receive a .pos file with position data (not correlated to time marks) after following the procedure described there. I would attach the log files, but, as a new user, the system will not allow me.
Any help is appreciated, as, after perusing the forum and documentation, I'm at a loss for how to procure a file with time marks and coordinates.