My brother and I have a surveying company in the USA, Hot Springs Arkansas. We've been incorporating a Drone into our surveys where possible for a little over a year now. (Yuneec Typhoon H to be more specific) We've had good results, but have been wanting to take this to the next level, RTK.
We began with to reach units and set up a Base and Rover, next we set up the Base to broadcast corrections using NTRIP and our Rover to receive corrections over the internet. While the accuracy never got close to the original Base/Rover setup,- we felt like with a little "tuning" the system would work.
Next step was to mount our system on a UAV.
For the project we are using:
Navio2 + Raspberry Pi3
Reach RTK GNSS
Tarot Ironman 690 HEX Frame
Hobbyking XRotor 40A esc's
Iflight 4108 700kv motors
Venom 13000 mAh 4S lipo
3Dr 915hz telemetry Radios
DYS 3 axis Gimbal
Sony NEX5N Camera
Radiolink AT10II Transmitter
Mission Planner V1.3.49
APM Copter V3.4.6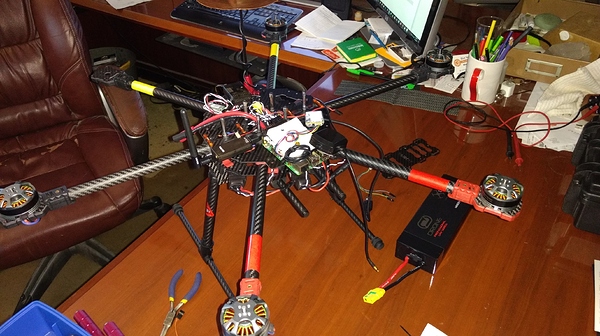 I Will post updates as available.