I know there has been a lot of interest in getting IMU data out of the reach. After working through the different info on this site and RTIMULib2, through a lot of experimentation and a bit of luck, I've been able to get what appears to be good, calibrated data out of the IMU!
I was able to make this work on both of my reach units, so it's not pure luck, but I will admit that I don't have all the steps (or more importantly the order) well defined.
The important bits are cloning RTIMULib2, installing cmake, making the appropriate bits, modifying the .ini file and calibrating the unit.
Here's a github page I started to try and capture the details of the steps and (hopefully) to capture code bits as I work on ways to send the data out of the reach and trying to integrate or fuse the GPS and IMU data onboard within the Edison.
The fused roll, pitch and heading data output from Fusion.py example: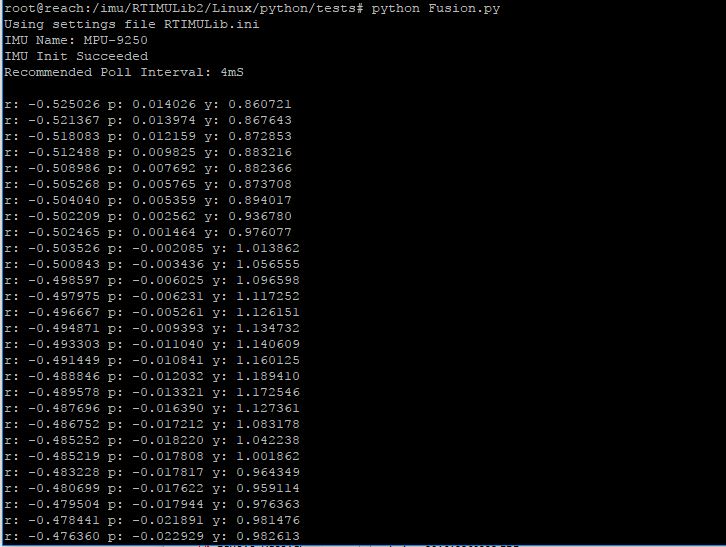 And some images of data from some early testing vs a BNO055 and analog inclination sensor. I wrote a simple UDP socket script into the Fusion.py program.