I have noticed that the Reach's altitude can take a few minutes to settle to within half a meter of accuracy compared to the base station altitude while both on the ground. Also, I had an incident where I walked towards the copter flying at 3 m and the Reach altitude dropped 10 m, which caused the copter to climb 10m to compensate. (My GCS updated the waypoint's altitude to compensate for the lower predicted altitude to hit the target altitude of 3 m.) It appears that 1 satellite dropped out of the solution. Went from 9 to 8 right before the drop in altitude.
The Reach is GPS2 in this plot: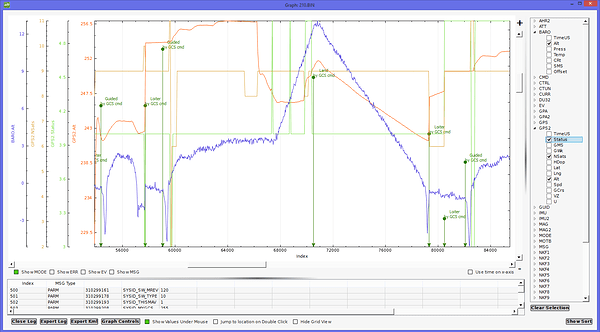 It looks like it was slowly recovering, but I landed the copter to reset the GPS. What factors would help speed up the altitude prediction of the Reach and prevent rapid jumps like I saw in flight? Should I use continuous mode or fix and hold mode? It looks like it might help for USA locations to only use GPS satellites rather than both GPS and GLONASS satellites, have others found that true?
BTW, I am also using 10x10 cm copper ground planes for the base and rover.
(I have RTCM3 and ublox logs, but not Rinex. I'm having mixed results with the converter.)
Thanks!