Given a setup with 2 Reach M2 on the rover.
Is it possible for a first M2 to receive the RTK corrections from Lora module and share them to the second M2 module through S1 serial port?
As shown is the following picture: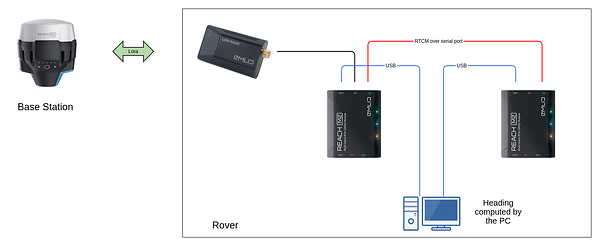 The goal is to get the heading.
But as I have read in the forum that the heading cannot be computed by the Reach itself, the PC will be connected by USB to both modules and compute the heading.
Thank you