I'm trying to do something like what Luke did here: Reach to Leica GPS1200 results comparison
Here's a sketch of what I want to do. So, is this even possible?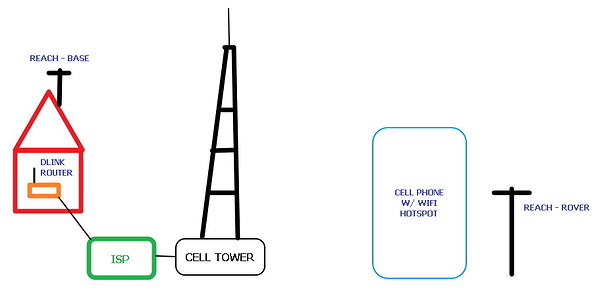 Here's an image of the settings I'm trying.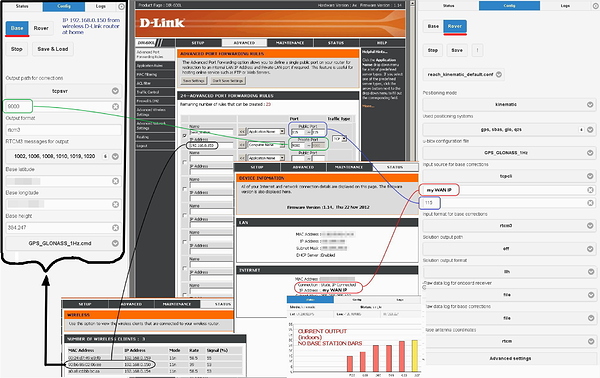 Does anyone see anything wrong?
I can get it to work fine with both units talking though the WiFi router at the house.
As a last minute test, I added port forwarding for the base module through port 80 (for HTTP) and was able to access it's web pages over the internet with the cell phone.
This image shows my settings for the port forwarding for port 80.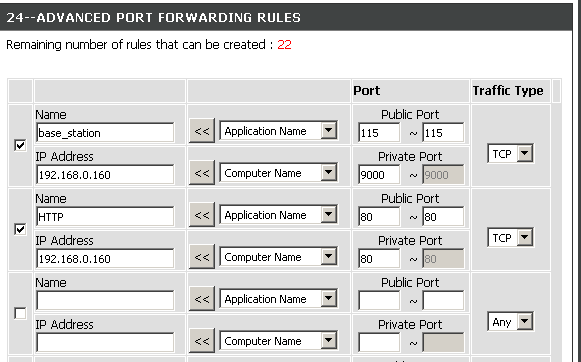 I'm trying port 115 for the RTK data because the other higher numbers I tried wouldn't open and must be blocked by my ISP. I checked my ports here http://www.yougetsignal.com/tools/open-ports/.
No matter what I try, I don't get the 2nd set of bars for the base satellites. I also tried the Lefebure NTRIP client on the cell phone. I get it to connect to the base but I don't know how to view the data. I think it needs a Bluetooth receiver to completely work.
Robin.