Hello
Since updating Reach M+ version from 2.18.1 to 2.22.4 I miss a lot of events during UAV flights. The events are triggered through hotshoe and I've never experienced any problems before updating to new firmware. I'm sure the hotshoe is triggering properly. The results of PPK and missing events are as follow:
So far I've tested changing RTK survey parameters in ReachView:
GPS+GLO+QZSS at 5Hz
GPS+GLO at 5Hz
GPS at 10Hz
Disabling RINEX logging, just UBX raw logging and then converting to RINEX in RTKconv
But none of the above resolve the problem, the are always 30-60% missing events.
I noticed this COMMENTs in RINEX files: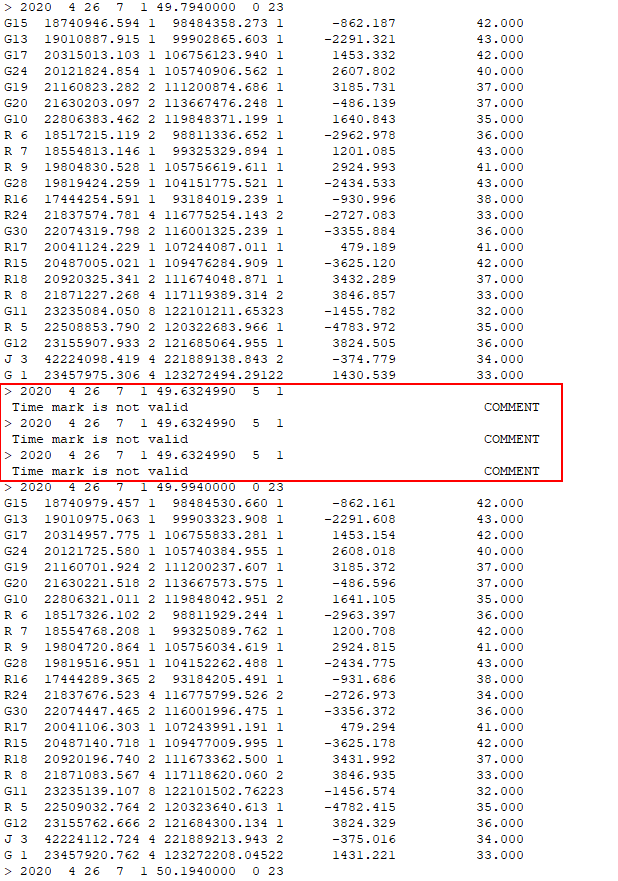 I tried changing this invalid time marks manually to match the RINEX timeline and coding but I could not manage to do it properly.
I would appreciate any help on resolving this problem as soon as possible.
Greetings