Hi, DJI drone pilots.
I would like to present our device - AShot.cc - Auto Shot Camera Control.
Designed specially for DJI Phantom 4 adv / pro and V2 and Reach M+.
3 features of this board:
It can make photos every 1.2 and 1.7 seconds, without missing of photos
( DJI SDK has 3-4 photos passes per 100 photos, but AShot 0 photos passes ).
It can power Reach M+ with good quality voltage +5v.
It can give to Reach M+ timemark in the middle of Shutter.
AShot controls DJI Can Bus and know info about Camera setting like as Shutter etc, and read Sony Sensor Bus to know about Shutter start and Shutter finish.
That all allows AShot to give Timemark in the middle of Shutter without delay.
With AShot board and Reach M+ installed to DJI Ph4 pro we make survey maps with 5-6 cm plan error and 6-8 cm altitude error without GCPs.
In Russia we start to produce Teodrone.ru based on DJI Ph4 pro, AShot and Reach M+.
Our customers said the AShot and Reach M+ is the best solution for DJI Ph4 adv | pro.
The picture shows a test of the AShot, which shows that the timestamp occurs strictly in the middle of the photo exposure (Shutter).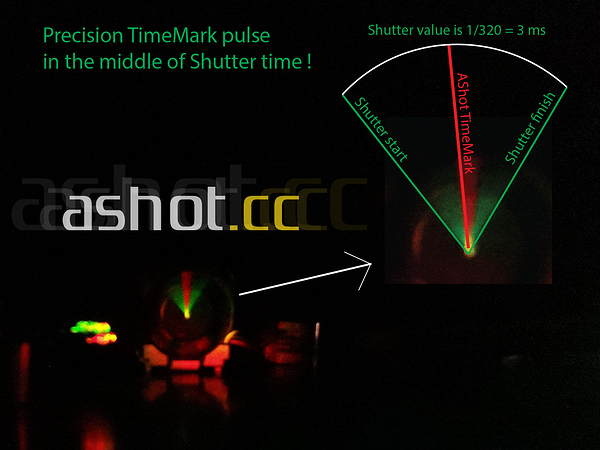 installation of AShot to DJI Drone is very easy.
Please see manual: https://ashotc.cc/manual
Some photos of our board:
Sorry for my English))