Hello,
We have a Reach RS base and rover running v 2.11.0. We use the Reach cable that comes out of the bottom of the antenna for our data input stream, which works fine. But this port does not seem to be able to charge the battery.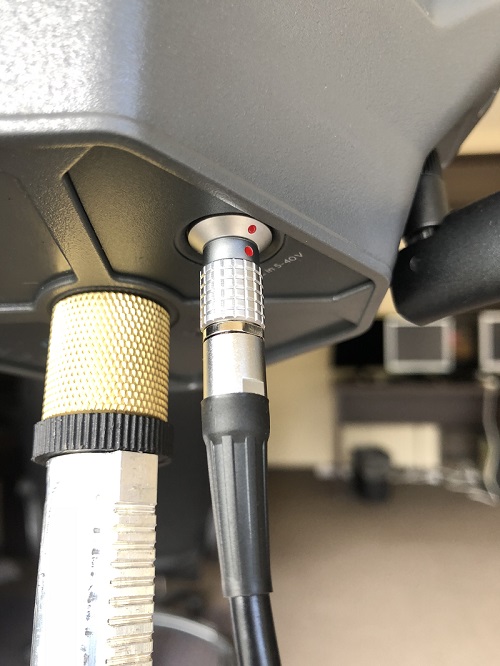 There is a sticker on the bottom next to the cable that says; "DC in 5 - 40V", which seems to imply that this would charge the battery.
We have two cables, one is a Reach RS to DB9 female and one is a Reach RS to DB9 male. Neither will charge the unit. We have tried it using UART adapters into a USB port to a laptop as well as a wall charger, and we have tried plugging directly into a computer with a DB9 port. None of these will charge the antenna.
The antenna will charge via the micro USB port, but these units need to be mounted externally where they will be exposed to weather and vibration and we do not feel that the micro USB port is rugged enough to handle this.
Why will the antenna not charge through the Reach RS cable?