My setup is the following:
-Raspbian image 2017/09/22 Stretch
-Arduplane 3.8.1 and Mission Planner 1.3.52
-Tilt Rotor tricopter (Vectored yaw instead of tail servo)
I am using pwm outpus 1-3 for ESCs and channels 4 and 9-12 for servos, leaving servos 5-8 disabled, as in the image: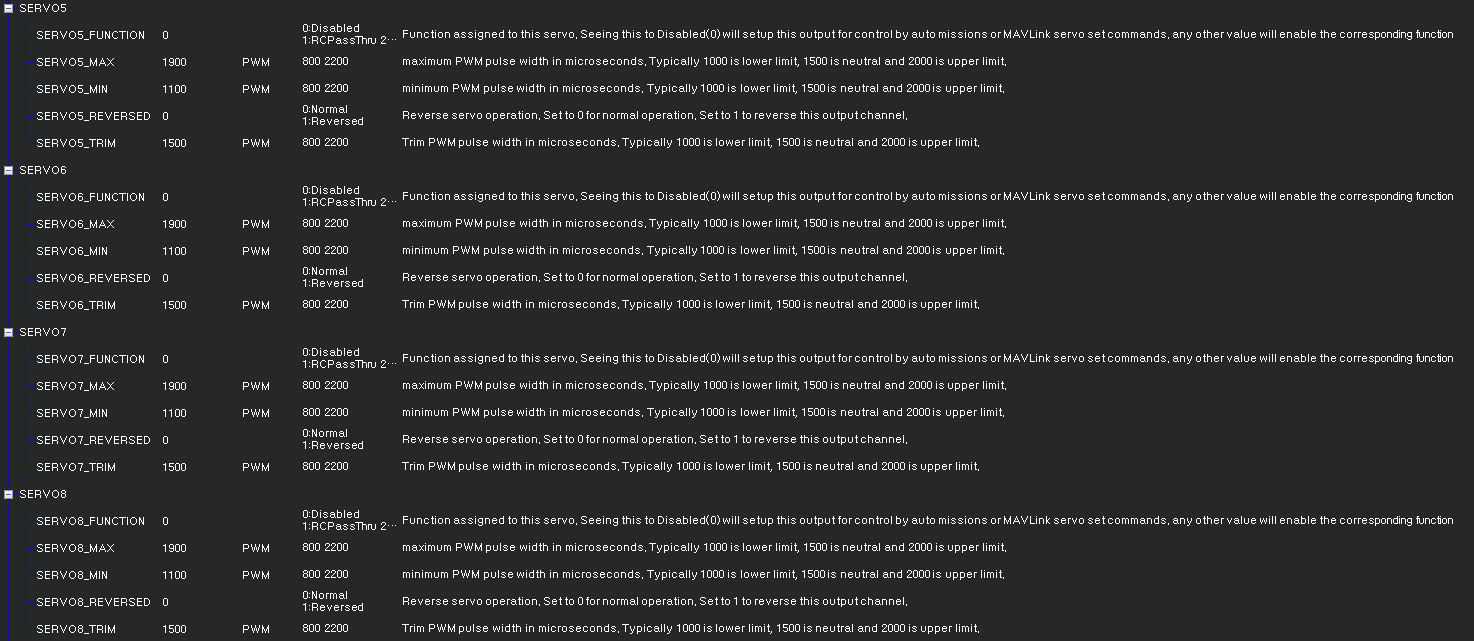 The other PWM ports have the following functions:
Servo1: 34
Servo2: 33
Servo3: 36
Servo4: 75
Servo9:76
Servo10:41
Servo11:75
Servo12:76
Servo13-16: Disabled (0)
The PWM pulses I get in channels 1-3 are sporadic (unusably so), as in the image (Notice the 250ms scale):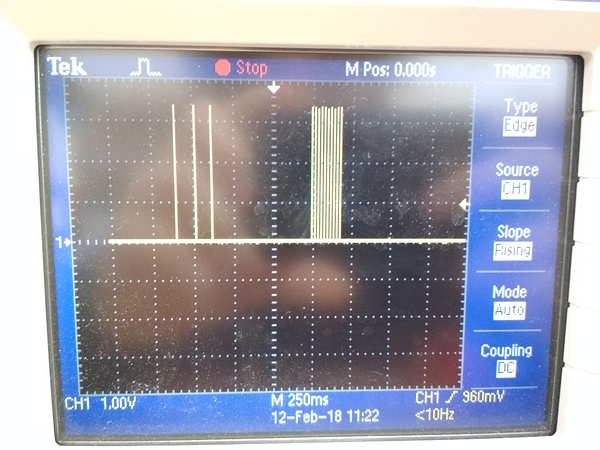 All the other channels (4-16) are silent, no pulses at all.
SERVO_RATE is set at 50 Hz. I have tried also to disabling the pwm channels as in (here), but no improvement. I wonder if I am missing something on the "disable channels 5-8" procedure.