I took my Reach RS as the base and mounted Reach onto my drone for accurancy test.
I had tried different setting with PPK post-processing.
However, the PPK result is Q1fix =77.1% and Q2=22.9%. How should i improve my result to raise Q1 ratio.
This is my base and rover raw file:https://drive.google.com/drive/folders/16TrFahtp34N3lxwv7D2eNb1hstqLEL6n?usp=sharing
Thank you!
The following is my RTKPOST (ver2.4.3 Emlid b28) setting: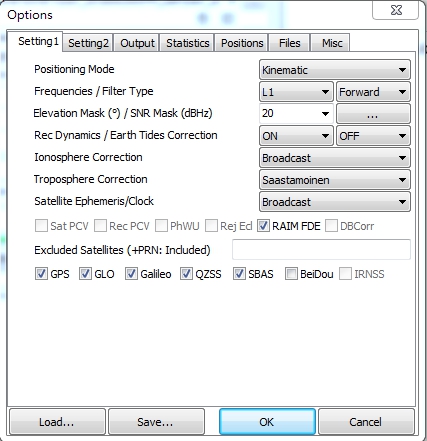 The following is my Reach Rs and Reach's ReachViewApp setting:
o Position Mode: static
o GPS AR mode: Fix-and-hold
o GLONASS AR mode:on
o Elevation mask angle: 15
o SNR mask: 35
o Used positioning systems: gps, sbas, glo, galilo
o Base mode–>base corrdinates input mode–> Manual