After some months waiting for the new stable version, I updated RS2 to firmware 2.24
I mounted the RS2 on a static point on a tripod and connected it via NTRIP to my nearest Caster (53 km) with a SIM card and mobile data, and left the RS2 there for almost 2 hours (until the rain came) .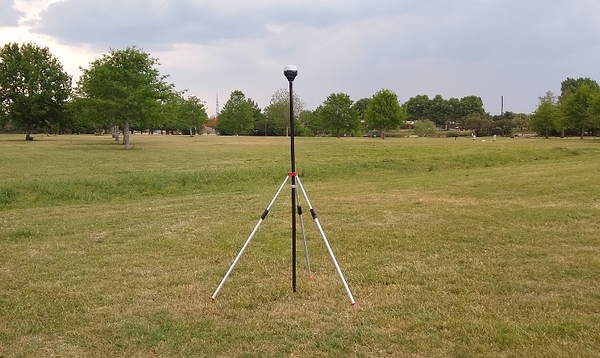 First it took almost 20/30 minutes to get FIX, and then I expected the Z value to stay the same, or change a small amount, but for 75 minutes I could see a difference of about 1m between the minimum and maximum Z value. All the time, the RS2 at the same point and FIXED solution.
Z value for "Position" from the "Solution LLH" file. 1m difference over time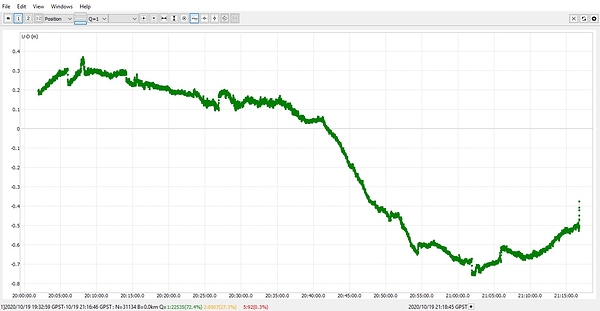 These are the values of points recorded with Reachview 3 every 15/20 minutes:

I know I am on the NTRIP limits with 53km, but it is the closest station I have and I was not expecting such differences.
Is that normal?
Can I improve it?
If I buy another RS2 (I´m not sure at the moment), can I expect the same performance or using 2 equal antennas and shorter distances may be better and I'll have reliable RTK?
I'm running these tests to see if I can trust RTK for real work.
Here are the "base", "solution" and "raw" files from RS2 and the Obs/nav files from the 53km Base.
https://we.tl/t-mvqfD4XnYR
Any opinions are welcome.