Hi,
I just wanted to share my newest contraption with you: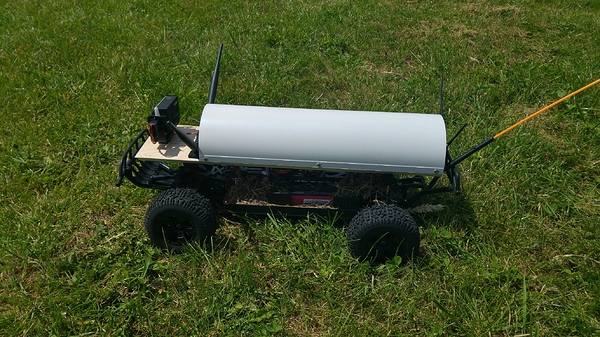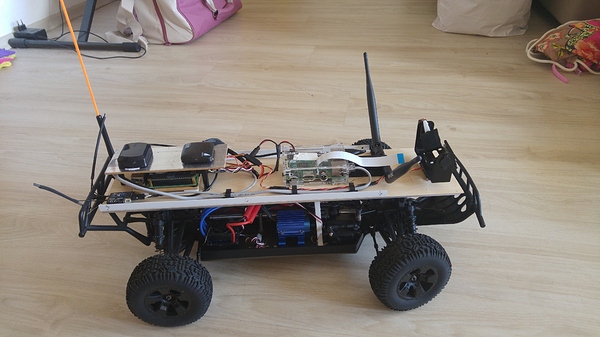 It consists of a Turnigy Trooper SCT 4x4 chassis with a plywood plate mounted to the top. It has two Raspberry Pi 2s, one for telemetry (mavproxy), camera, Access Point and the other one with the Navio2. They are connected via ethernet cable.
The rover has dual GPS and triple compass.
The gimbal holds the RPi camera and the Gopro. The RPi camera is not connected yet, because the longer ribbon cable I wanted to use, seems to be broken.
The cover is made by cutting a PVC airduct pipe in half.
I have a video from its maiden drive, but it is still uploading.