Hola a todos
Unfortunately the problem returned, I tried the solution with the old modem but the solution this time was temporary. I think I have the suspicion that this occurs when bluetooth is activated, it is a suspicion. For now I have no solutions.

Hi Oscar,
Then, we're getting back to the investigation.
We've tested it on our several office devices with different SIM cards, and couldn't reproduce the issue. So, it could be something in firmware, but it's also related to the specific SIM card or provider. There is not much info in the Full system report, so we need more data to define the roots of this. Maybe you can put the SIM card from your phone into RS2? If it's from another provider.
Does it work if you disable Bluetooth?
Hi…
I just looked in the reach panel that when I try to activate the Mobile Data switch the cursor becomes (forbidden icon) and while I keep the cursor on the switch (without clicking) the switch tries to activate the mobile data without power manage to keep it active, is this activity normal?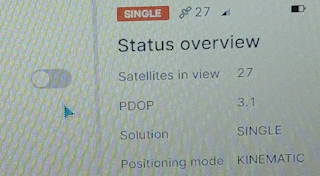 Hi Oscar,
It doesn't look normal, but I think this is all related to the same issue with the SIM card. So, it's rather a symptom than a root. Haven't you had a chance to check another SIM card? And you also mentioned that Bluetooth affects the SIM behavior somehow. Can you share more details?
Hi
Today I was able to try for a couple of minutes with another SIM from another mobile operator and the problem did not occur. The most curious thing was that I had 3G without APN credentials, but the "forbidden" icon still kept appearing, I will choose to change the SIM or buy from others operators and I return to comment how it went.
Hi Oscar,
That's good news.
but the "forbidden" icon still kept appearing
But were you able to turn the mobile data on in Emlid Flow?
Hi
I have changed the sim card from another operator (Entel) and for now everything is going well with both RS2, it works even without configuring the APN. Any news I will be communicating.
Thank you for the update, Oscar! Hope it will work without any issues from now on. But if not, we're always here to help.