I'm trying to set up a base station in my backyard and trying to find the exact coordinates over a spike soi can easy setup my reach to communicate using my home network.
I set up my REACH RS and let it log for 24+ hours. Following the GPS post-processing tutorial and using a local DMV observation post (5km away) as my base station. I got a close Grouping (see below). I then decided to test it against 2 other logs i ran before 0:00 UDT (1hr and 2hr) (didn't touch tripod between logs) when I plotted them together my error went from 40cm to over 120cm (see image below).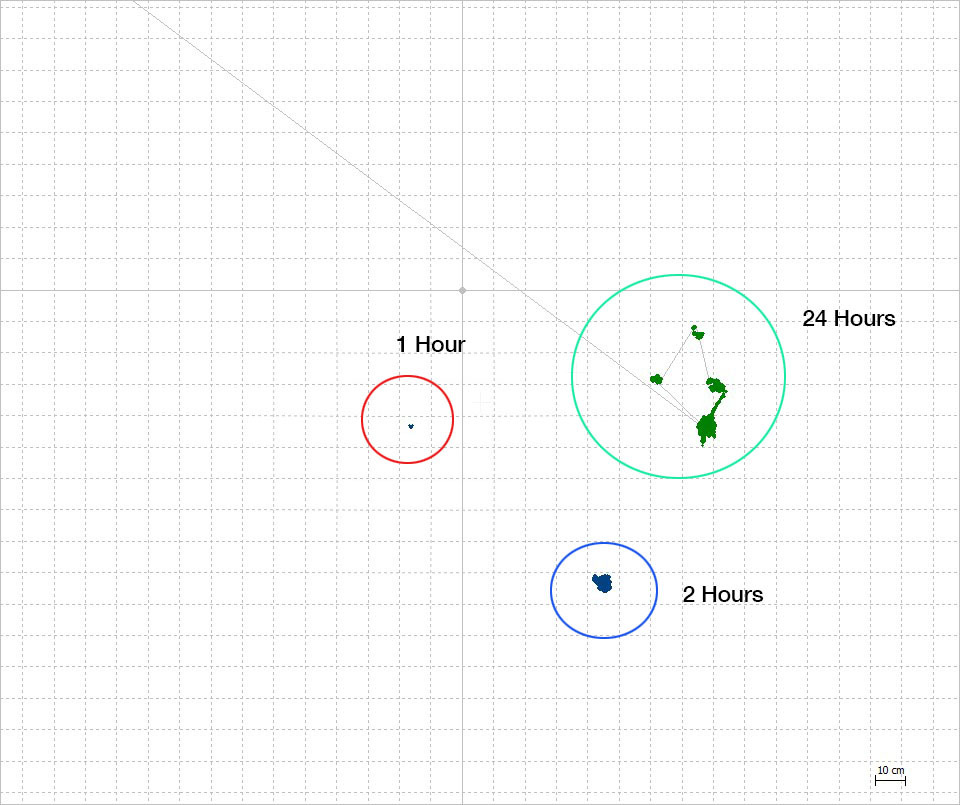 Is there something I'm missing. It doesn't seem to make a difference if I run it in kinematic or static mode.