Hi,
I see that somebody has already asked about this problem,

but it's not clear to me how it was resolved. This is a new installation with the recommended RPI image and, i believe the latest APM softwatre, yet I'm still getting this error immediately on trying to start ArduCopter.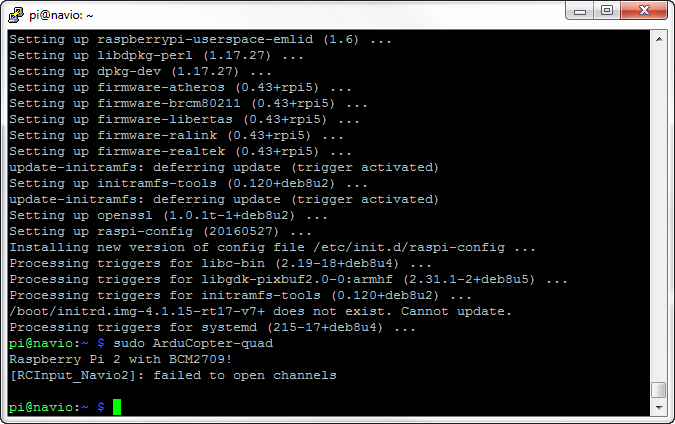 Is it not possible to start the software without an RC transmitter/receiver? I currently just want to test the navigation instruments on the Navio2, so don't actually want to install it on a vehicle yet. Does anyone have any ideas?
Thanks,
Tom