Hi!
I have had problems using Emlid Reach RS2 as a base station in Applanix POSPAC MMS when doing trajectory post-processing. It gives an error "Primary and base observable data are incompatible. Please check base data against POS data".
The problem seems to be, that RS2 does not log the RINEX data on even seconds: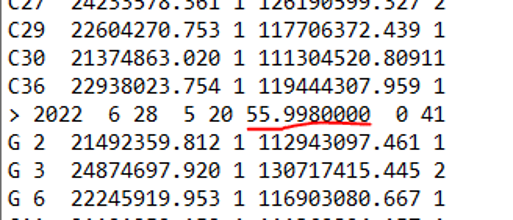 I found also this old topic about it: RINEX files not on even seconds - #61
So what is the current situation, what is the easiest way to get those logs on even second?
And why it is not logging on even seconds and is there going to be a fix for that?
Our Reach RS2 has the newest firmware.
And this is problem with POSPac only, for example NovAtel Inertial Explorer has no problems handling RS2 with non-even seconds.
Thanks!