I have a difference between my tracks when I do the post-processing with the base data and with the nearby NTRIP data. The base was set with connected to the same NTRIP stream and an average fix.
How can be the differences so "huge" > 2 m east/west and > 2 m south/north. I assumed when I have a fixed on the base, that difference should be much smaller…

The other part I don't fully understand yet is, why I have differences in which parts of my track have fixes depending on the base/NTRIP source.

Well the most important question for me at this point is how do fix this difference?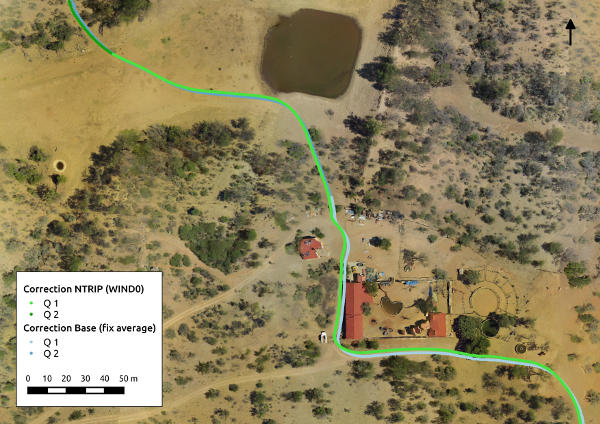 You can see in the fig. that there are different parts of the track in float/fix
Download Logs + NTRIP data (54.3 MB)
For the collection these data I used ReachView version: v2.9.3-r0