I've been using RTKNavi to process two CORS stations (26Km apart) and noticed a difference between the logged RTK NMEA output from RTKNavi and the POS file from RTKpost using the converted RCTM files from logged output of RTKnavi
I load the NMEA into RTKPlot and the centre of the cluster is one location and load the POS file and get a different centre location. If I load both at the same time (Solution 1 and 2) they overlap.
What I'm doing wrong or incorrectly interpreting ?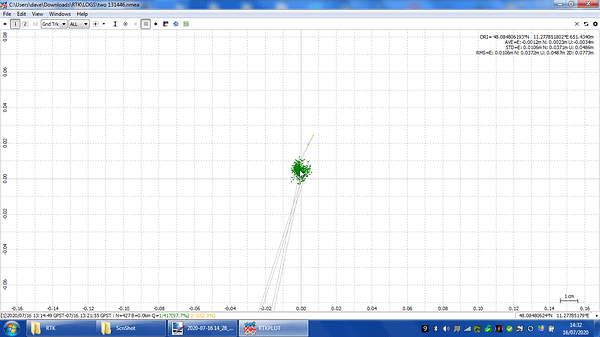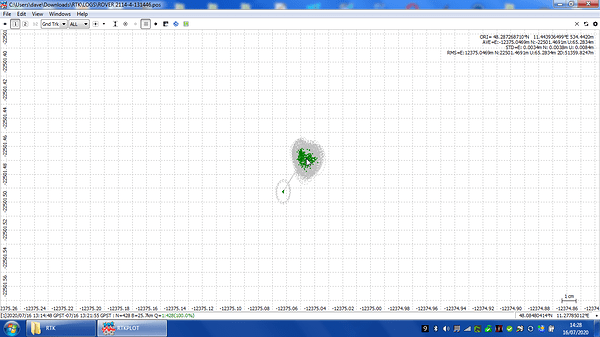 What it appears to be, is a discrepancy between the cursor? position (bottom right) and the log position (lower left) for the same place on the screen with the POS file - they read the same with the NMEA file
(This version 2.4.3 b31 of RTKplot)