We noticed you really like posts which help you to choose the best setup. So, in today's one, we decided to compare different drone mapping technologies: RTK and PPK.
With our products, you can do both: install Reach M2 on a drone to do PPK mapping or use Reach RS2+ as a base for your RTK-capable drone. But what're the main points of both of them?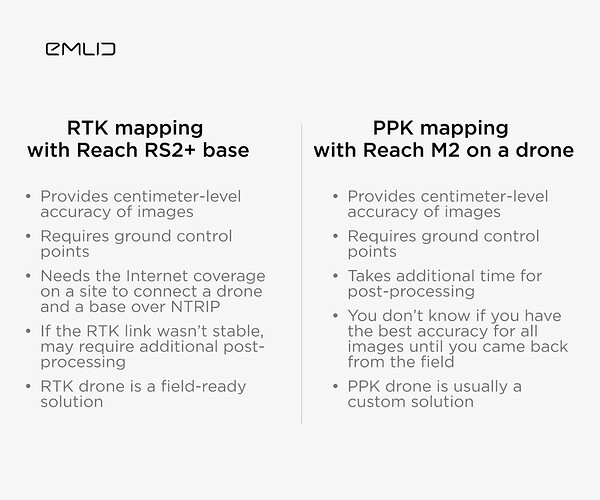 As always, each method has its pros and drawbacks. If you want to know more about using Reach devices for drone mapping, check our guide:
If you're already a drone mapper, tell us how did you choose the method?