Good afternoon,
Since I first bought my 2 Reach RS units in June 2017 I've never been able to connect them to the internet to be able to perform upgrades.
I've tried 6 different devices so far - 2 x MacBooks, an iPad, 2 x iPhones and an Android pad.
I've had to send the units to an agent to get them reflashed and that got them working but it was just before 2.16 came out with the new stake out mode etc.
And so I am trying to connect these units to the internet to upgrade them — stuffed if I know what I am doing wrong as I have followed every instruction I can find and yet…
This is the screen I get to on every device.
If someone could free me of this frustration I would be most grateful.
Cheers,
Darren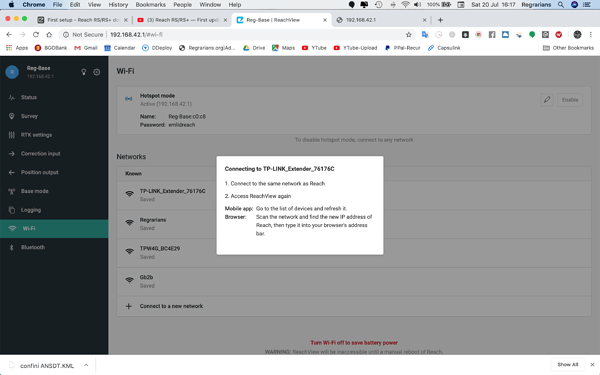 Thanks for your help,
Darren