dear all,
I have 2 reach, Base and rover connection over wifi work fine. Now i need to go the next step and connect them over a 3dr modem.
I have 2 modems: one serial version and one usb version. They came in that configuration.
I connection the usb modem to the base and connect the serial version to the rover (so i have still a usb at the rover)
Problem 1: The rover status screen shows no connection: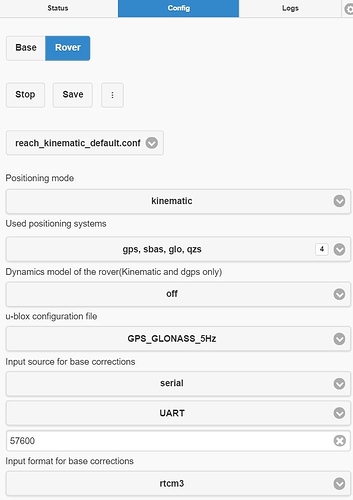 Question:
do I have to "pair" the 3dr modems?
I set 57600 bound at the reach. But is this the speed of the modem? Do I have to change the speed of the modem?
What should I do or try next?
Problem 2:
The base is not accessable in wifi if the usb modem is connected turing the boot.
Question:
is the booting problem known? what should I do?
with best regards
Franz