Hello,
As an upgrade for my Navio2 configuration, with latest Arducopter 3.5.0-rc2 software, I will use 2 GPS units.
I have a spare Drotek M8N + Compass module,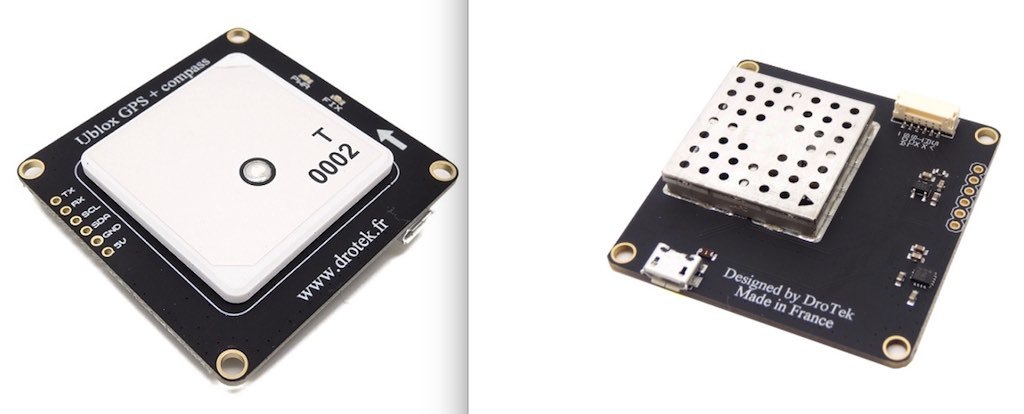 UART and I2C plugs are free on the Navio. I stream telemetry via USB.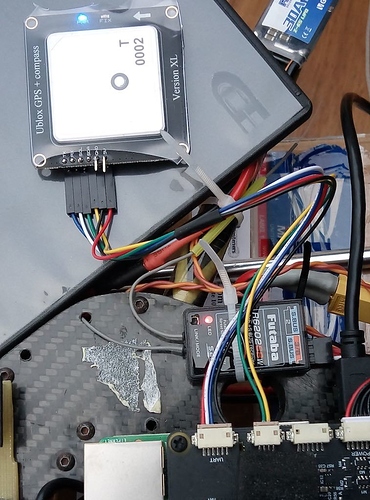 According to Navio documenation, Ext GPS is on Serial4 - UART E,
/etc/default/ardupilot is edited accordingly:
ARDUPILOT_OPTS="-A udp:192.168.1.29:14550 -C /dev/ttyUSB0 -E /dev/ttyAMA0"
I2C detection is automatic.
In Mission planner parameter list, GPS_TYPE2 is set to 1 (Auto), GPS_AUTO_SWITCH is set to 1 (enabled), SERIAL4 is set for GPS at 38400.
External GPS compass is set as Compass #3, with Roll180. Not yet calibrated by heading is coherent.
Under my roof window, GPS detection is quite fine on the two units. At the field I have around 14 sats with Navio GPS.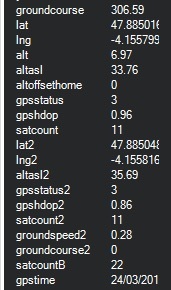 GPS are identified in the Msg window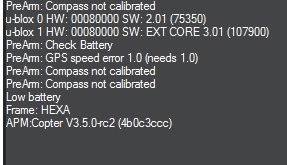 I will have to wait a few days (bad weather).
Marc