Dear everyone,
Happy Holidays!!
I am using my break to play with Reach and 3DR radio. I have a lot of questions, but to start with:
I am confused about the two different types of df13 connectors I seem to have:
As shown in the picture below, I have
a white type (left in picture), with 4 out of 6 wires
This type fits into my 3DR radio (but not into my Reach)
a beige type (right in picture)
This type fits into the Reach (but not my 3DR radio
I have a cable with white on both ends, and one with beige on both ends. What's the difference between them, and how should I best connect my reach to my 3RD radio?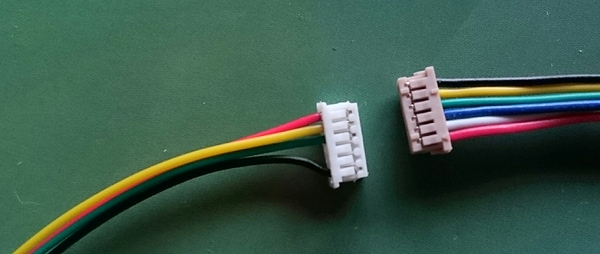 Thanks,
Tobi