Dear All,
I'm trying to do post-processing of reach data using base and rover. While going through the GPS-Post processing topic, I have seen that it is wrongly mentioned as "Calculating base position" at one place (screenshot1 attached). Actually, it should be for the rover. There are no details given on how to get "base position" in that manual. Also, it is valid for obtaining "relative positions" of the rover as the document says we need select either "averaged from single-point " or "RINEX header position" for the base station (screenshot 2)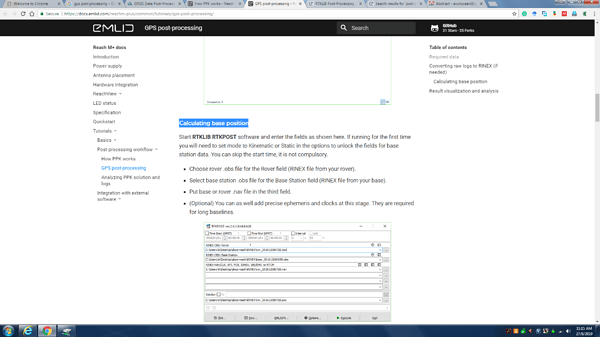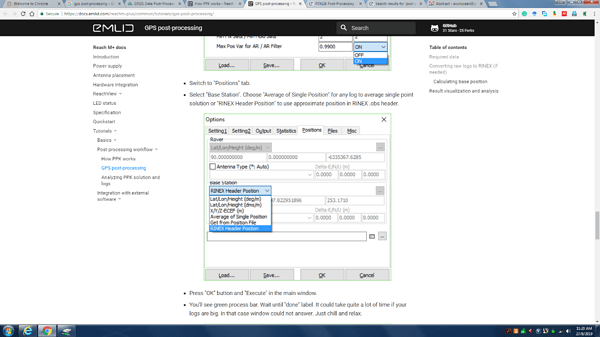 There is no mention on how to get base position accurately (either by PPP or from CORS reference station) in this document. It would be better if anyone can provide such details.
In India, we don't have CORS station or any GPS station (no standard reference stations are available). In that case, how can we get an accurate Base location? to cm level.
best regards
Arun