Hi
I have Raspberry pi 3 + Navio2 connected to my computer via USB. According to my understanding, Windows should now automatically assign my autopilot a COM port number, that should appear in the drop-down menu in Mission Planner. My Windows does not assign any COM port numbers, no ports are visible in Device Manager.
I connected my autopilot over a netowrk using UDP port. Everything seemed to be working, but when I tried installing Firmware, the following error appeared: The given name does not start with COM/com or does not resolve to a valid serial port. Screenshot: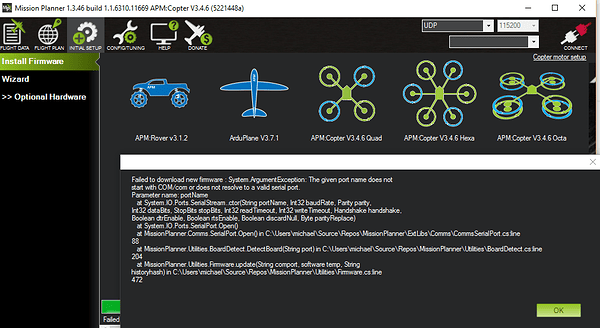 Why does my Windows not assign a COM port and how can I do it manually?