Hi,
We are a group working on our bachelor thesis. In short, our goal is to make a drone fly autonomously. But we're not sure we're calibrating the compass correctly.
Were using:
Navio+
GNSS antenna
Raspberry pi3
Mission Planner 1.3.41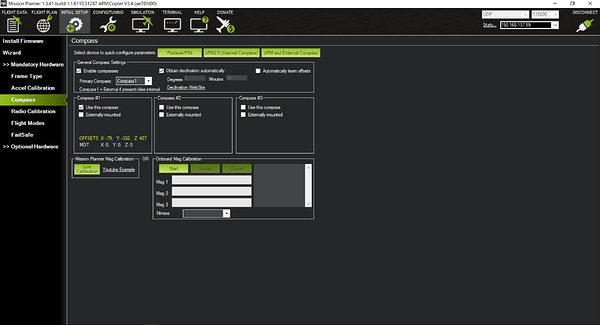 During calibration we get 0 compass error.
What are the recommended compass offsets?
And are those the right settings?
Any help would be appreciated

Regards,
Kenneth