Ok, I did some more digging. Are you accessing this site separate from the CRTN? I forgot I have two real-time accounts one for CRTN and the other UNAVCO. They share some stations but not all and are quasi-related. i was speaking on behalf of my experience with the CRTN which utilizes UNAVCO PBO sites.
I pulled your coordinate file for P261 as well as its velocity. And ran through HTDP. EPOCH is 2005. Lets assume 14 years from then. I see an eastward velocity of -0.0249m/yr and a northward of 0.0033m/yr. Multiply this by 14 years and you are very close to your 30cm, I get 35cm eastward and only 4cm northwards…
ftp://www.ngs.noaa.gov/cors/coord/coord_08/p261_08.coord.txt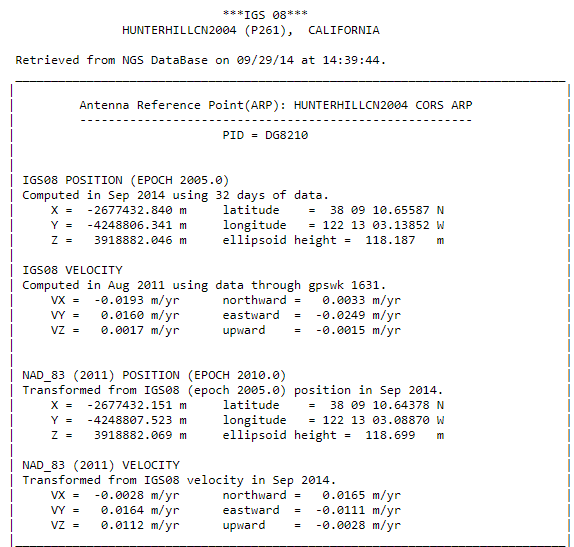 And the output I got.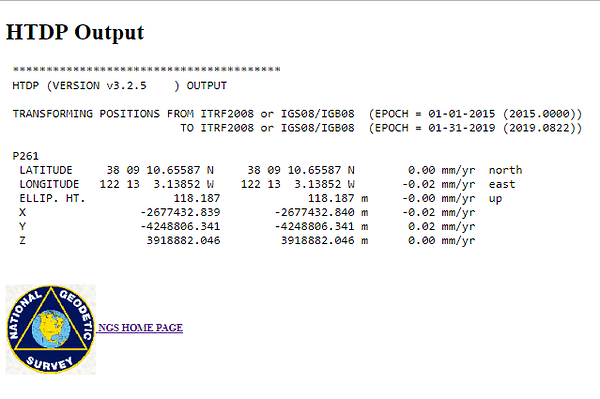 If this is the case I stand corrected mostly because of my experience with the CRTN in NAD83. If UNAVCO broadcasts in IGS08 this is great for us Emlid users we would just have to be cognitive of the Epoch. Some more info on how you created your monument might shed some more light.