Hello y'all
I'm having a little bit of trouble when trying to upload data using the Reachview app.
As a matter of fact, I just can't do it through the app - only when in hotspot mode, and through the web browser, using Reach's IP.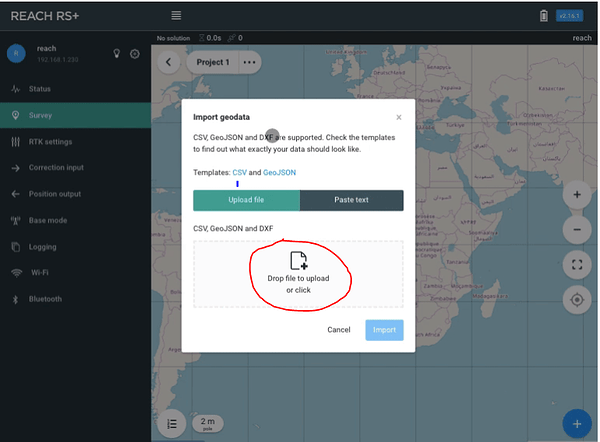 When I click on the "Drop file to upload or click" area (unnecessarily marked with the red circle), nothing happens.
I'm using ReachView version 2.16.2.