My goal is to subscribe to NMEA output through the TTL UART on the Reach.
I set the configuration for solution 1 output as follows: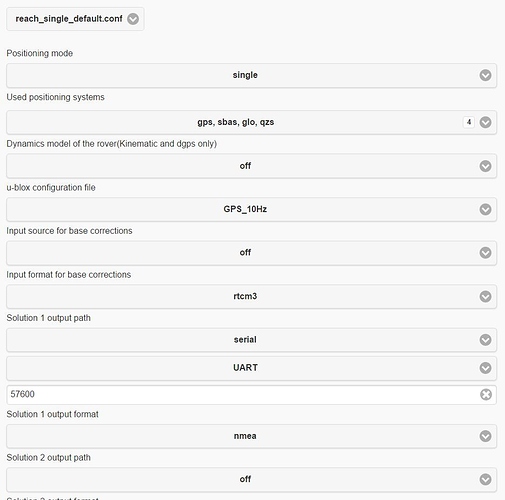 I'm using a 3.3V TTL to USB cable and attempting to read the output through RealTerm with the display setting on ASCII: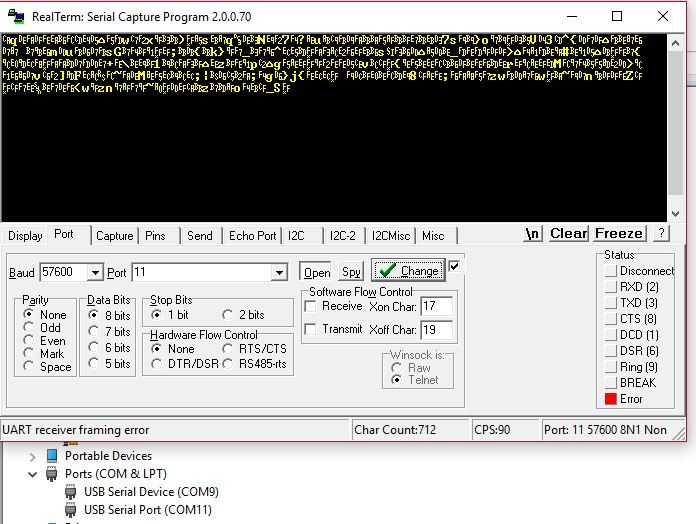 Also, here is the software/firmware versions I'm working with: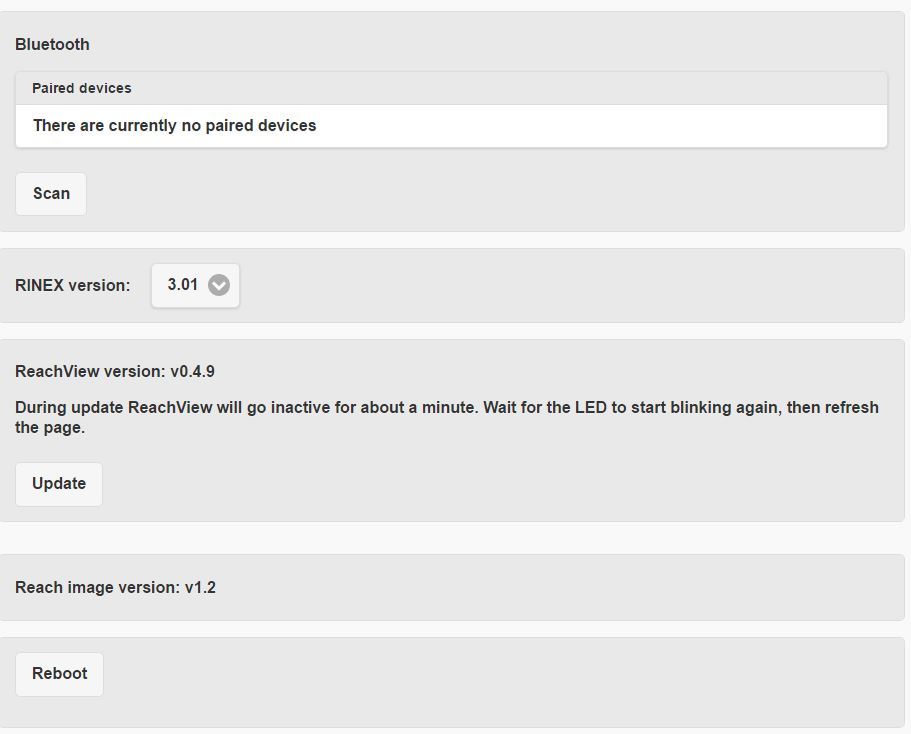 Things I've tried:
Changing baud rate multiple times. I know this change is being applied while viewing the output with an oscilloscope.
Tested the cable with another TTL UART device with 3.3V logic. The cable checks out.
Changed the base station module to a rover configuration with the same settings. The results are the same.
Set up the base station on a roof mounted on a tripod and drove a robot around with the rover station attached. Everything seems to work here as I was able to see the Satellites with their corresponding SNR levels in ReachView. Also, I was able to successfully map out the rover's course with RTKPlot.
Tried different output formats other than NMEA. No luck.
Tried setting the output to solution 2 with the same results.
Any help is much appreciated. I feel like I'm missing something simple since it's happening on both modules.