Emlid Studio 1.5
Raw data you use for post-processing is here:
https://drive.google.com/drive/folders/1DI4ST9Us_7ggtiJzr25BQycHgdtUvCva?usp=drive_link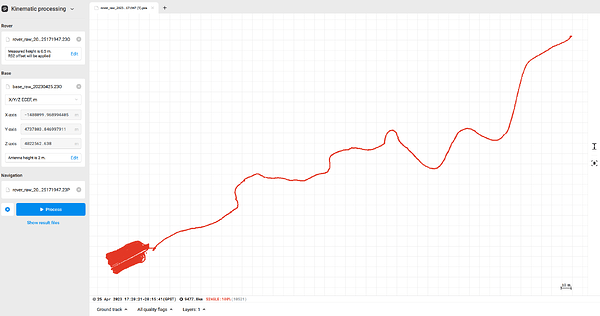 I'm unable to get a fix on my rover data, every point is labeled as single. Our base station was set up in a forest service parking lot and then we skied in with the receiver. I've compared our data to LiDAR in the area, the XY data seems to be generally correct but the elevations are pretty far off.
I used OPUS to get the base station location and it matches well with the auto population from the base file.
I've tried trimming the base file to only the survey duration, we had about a 2.5 hour ski to the field location before we began surveying.
Thanks for any insight! I'm relatively new to surveying and the Emlid equipment.