Hello Everybody, (and sorry for my poor english)
i've tried to flash (unsing new reachview v2.1) one of my reach using the Terminal Guide (https://docs.emlid.com/reach/firmware-reflashing/)
but now, it's not recognized and is not working anymore.
Connected to the computer, it takes a blue+red steady light, then a yellow flashing light and stay on a flashing green/blue+red light
.
I've tried many usb cables, many usb port.
Now, using the GUI, this is what i get :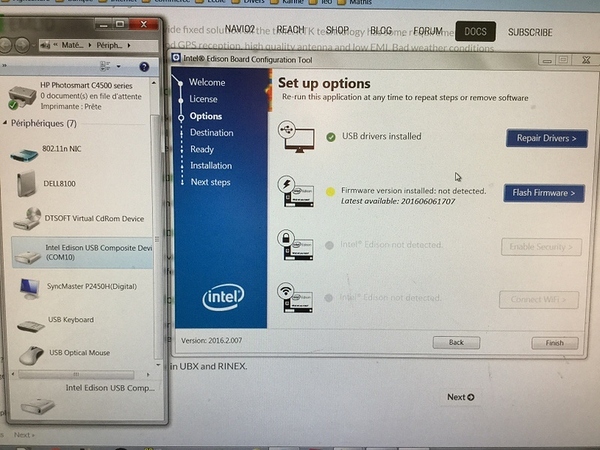 The Edison is not identified by the GUI.
I've tried the Terminal guide. I've unzipped the files in C:, but when starting (as admin) flashall.bat, it's saying access denied (via CMD.EXE) .
what else can i do ?
Thanks for reading me .