Hello-- New user here. I'm laying it all out there I'm a bit of a newbie but I've done quite a great deal of reading and it seems this is way more difficult than it should be. Maybe I'm looking at things wrong…
I am looking to create several offset line segments that will be parallel with an existing building. The length of these line segments will need to be dimensioned to length. The distance between segments also matters.
Can ReachView do this natively or do I need to utilize a GIS program to backfeed coordinate data into ReachView? Is the RS2 unit suitable for this type of point mapping?
How would you go about doing this?
Thanks!
Scott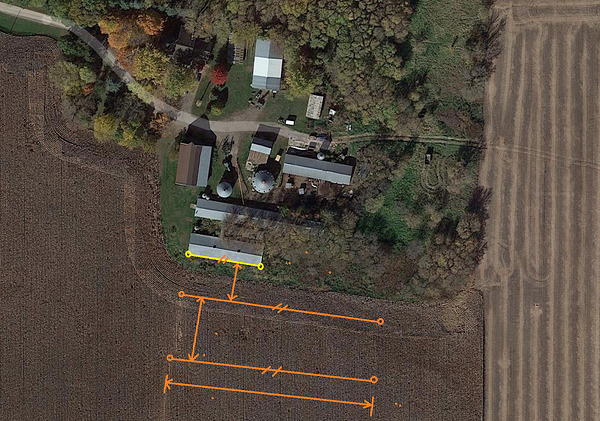 In case you care this is for a solar array I'm building.