Hello Everyone.
Few days a go I had many problems to work NAVIO2 with RPI3 and would like to share my experience with you.
I bought the basic kit and the extra antenna (Tallysman multi-GNSS antenna).
When I tried to use the antenna that came with the basic kit (GPS / GNSS antenna MCX) I identified a defect I "poor signal" which caused the message "inconsistent compass" in Mission Planner "related to GPS.
I decided to perform the replacement of the MCX antenna by Tallysman and messages began to appear with less frequency, but after that I have many problems with GPS HDOP because this antenna could not capture necessary signals in my area even in the open and I had to improvise.
What did I do ?
I developed GPS Shield Board Signal Gain according to the photo below, but the same can be done using a copper surface to accommodate the GPS.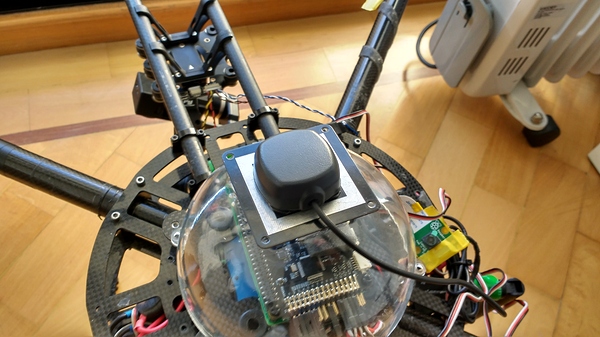 Below are some results:
Before application of the Shield
Satellite Location
Urban Areas: 4
Rural areas: 9
After application of Shield
Satellite Location
Urban areas: 14
Rural areas: 21
After this modification, this antenna receives signals inside my apartment ( 5 satellites ) remembering that I live in a 16 floors building at the 13th floor.
I would like to thank George for all the support given to this problem without it would be impossible. Your help is priceless.
Best Regards
Fabio