Hi there ,
Record the raw data is OK, the problem happened when i convert the raw data to RINEX ,the memory is full. So I delete the previous data for more space.
But this did not take use.
it always prompt that:> The log is being converted please wait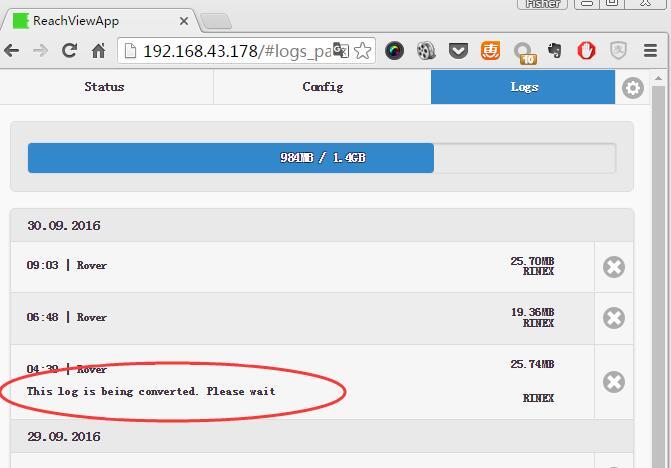 how can i get this data .if I can download the original data from the device directly through the USB and then convert to rinex?