Hello, i am having problems trying to get RTCM corrections through Sik radios V1, i have posted this problem in another topic, but seems nobody pay attention to a one year old topic, so i decided to create a new one.
I am using RTKLIB SRTSVR to get RTCM corrections from a paid CORS network to my computer, and serve them to the com port of my ground sik radio, the app is ok, green leds coming in and going out.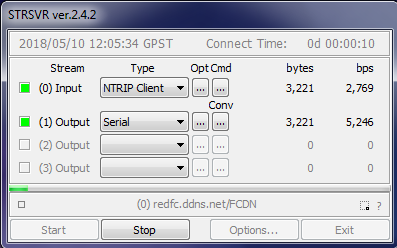 Both radios have the green led on, and red flashing, the reach correction input is set to serial, uart, RTCM3 (as network), and actually 9600 rate (i also tried 4800 and 38400, in reach, SRTSRV settings, and device settings).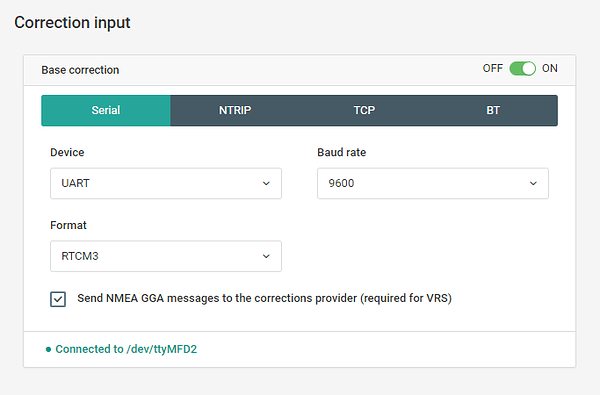 I can not see the grey bars of the base station, the radios are ok, if i do it with the same two radios throught pixhawk/mission planner gps inject, it works without changing anything, also, connecting in reachview through Ntrip to the same base station, works without any problem.
I also tried switching the Tx/Rx wires, with no luck.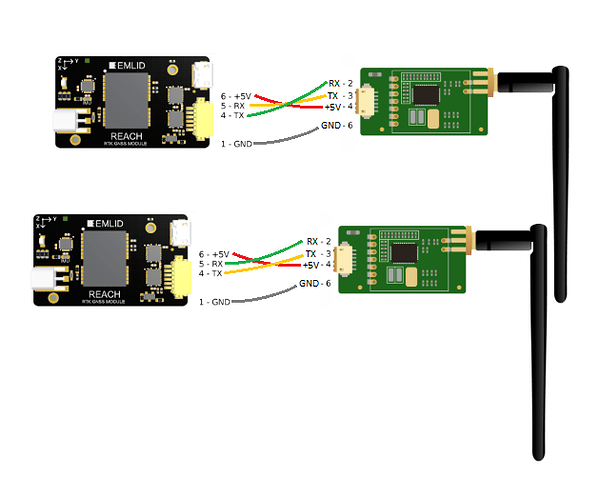 Need help, please.