Hello all,
I have a question regarding the post processing of the raw log files retrieved from our Reach M+ and Reach RS receivers. Last week we finally did some testing with our drone and 100mp camera with the Emlid Reach set-up. We first encountered a problem with missing events but discovered that this was a camera issue.
Since we have the correct amount of events, we tried to post process the data with limited succes. We have had the following set up: we placed the Reach RS base (above a previously set up point, just to be sure and to have the possibility to post process the log files with this known coordinate) and connected the Reach RS with the internet to get NTRIP corrections in order to get a quick fix. The Reach M+ plus was turned on and we`v let it sit there for about 5mins so it could initialize on its position We have also measured the height of the antenna from the midpoint of the camera (0.557m).
After first post processing we saw in the report of Pix4D that there was a big shift/error in the XYZ according to the GCP`s we add (these are surveyed by a proffessional surveyor, absolute accuracy around 0.5cm).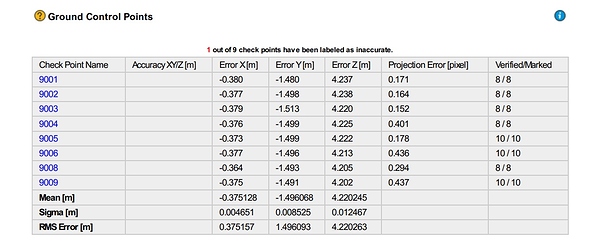 We did not expect this because of the fact that we connected the base with NTRIP. We do think that relative positions is good but what we are looking for the absolute accuracy and therefor we would like to see that the error is less then 5cm in all directions.
After trying several settings we discovered that when we feed the coordinate + height of the known point along with the antenna height (1.7850m = height bottom side antenna + 65mm) the results became better but not as we want it to be.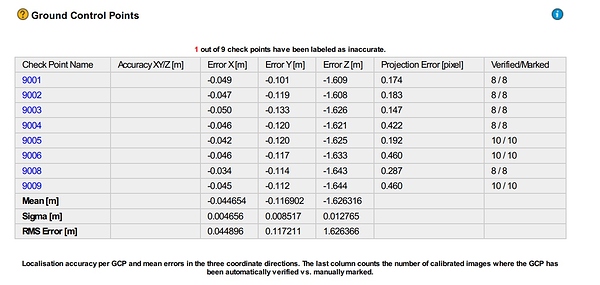 However the Sigma in both reports are really good. (within 1.5cm in all directions).
Do you guys have any idea on what could be the problem? I think something is wrong with transformation of the coordinates but dont know for sure as we have tried different programs and settings in RTKLIB. I don`t know if this is to much to ask but maybe one of you guys could process the data to see what results we get.
The know point coordinate we used is: 228235.985, 582067.725, 0.437 (RD Amersfoort datum with NAP height) transformed to WGS84 is 53.220206867N, 6.483669136E 41.1962 (meters above the elipsoid).
Hope you guys can help us out. By the way I cannot upload the log files because i`m a new user. Maybe I can pm it to someone?
Kind regards,
Lammert de Graaf