On the forum I see a lot of Reach RS mounted in unique ways. Having a bubble level would a step toward better leveling (and centering over a point) for those who don't use the traditional tripod and tribrach.
I humbly beg you not to judge the misshapen rendition of Reach RS that follows: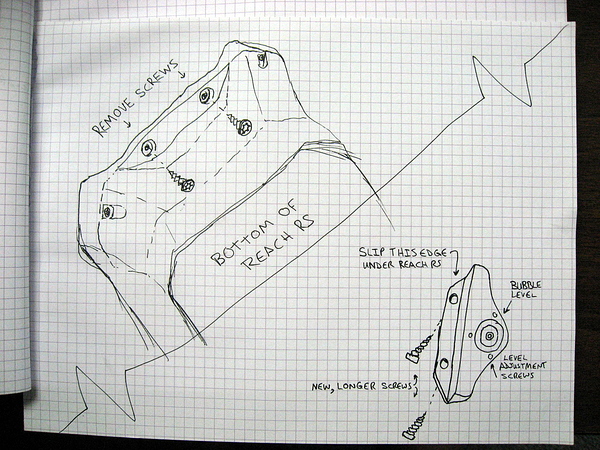 … and I challenge you to create an STL file for this concept bubble level attachment and share it here with everyone!
If I get brave enough, I may take up the challenge myself, but I figured it was better to put the idea out there and see if there were any talented individuals who wanted to tackle it.
---
It would be nice to provide information on how to obtain the bubble level which fits the design and also the screw size and length.

Bonus points for a second design that incorporates two bubble levels. One of standard sensitivity and one of higher sensitivity.